When we talk about the guardrail, I believe that when people are driving on the highway, they often see it, but many people dont know much about the term. There are always some obstacles alongside our highway. In fact, these are the guardrails, and the use of the highway
beam
guardrail is also very powerful. During the construction of the guardrail, the information of various facilities should be accurately grasped, especially the precise position of various pipes buried in the roadbed. During the construction process, no damage to the under
ground facilities is allowed.
This is because the
beam
guardrail is both rigid and flexible, and when the uncontrolled vehicle hits the guardrail, its rigidity and flexibility allow it to quickly absorb the collision energy, thus changing the runaway vehicle. The direction of travel ensures the safety of the vehicle and the people on board. The guardrails are spliced to each other by splicing bolts and are fixed to the columns or beams by connecting bolts. The connecting bolts and the splicing bolts should not be tightened prematurely, so that the long round holes of the corrugated beams can be adjusted in time to make a smooth line shape and avoid local irregularities.
During the construction of the
beam
guardrail, the information of various facilities should be accurately grasped, especially the precise position of various pipes buried in the roadbed. During the construction process, no damage to the under
ground facilities is allowed. The guardrail can be divided into A and S grades according to the anti-collision level. The S-class guardrail is of a reinforced type and is suitable for use on particularly dangerous road sections on the road side. Class A is used for special roads. Commonly used roadside
beam guardrails can be divided into five levels according to the anti-collision level: B, A, SB, SA, and SS.
Not only that, the
beam
guardrail and the high-speed route of the
beam
form are coordinated with each other as a whole, and are uniform and beautiful. When the out-of-control vehicle hits the guardrail, because the guardrail of the expressway is connected by the semi-rigid corrugated guardrail through the pillars, the impacted corrugated fence will be disintegrated by itself and the deformation of the pillar and the beam. The role to absorb the huge impact.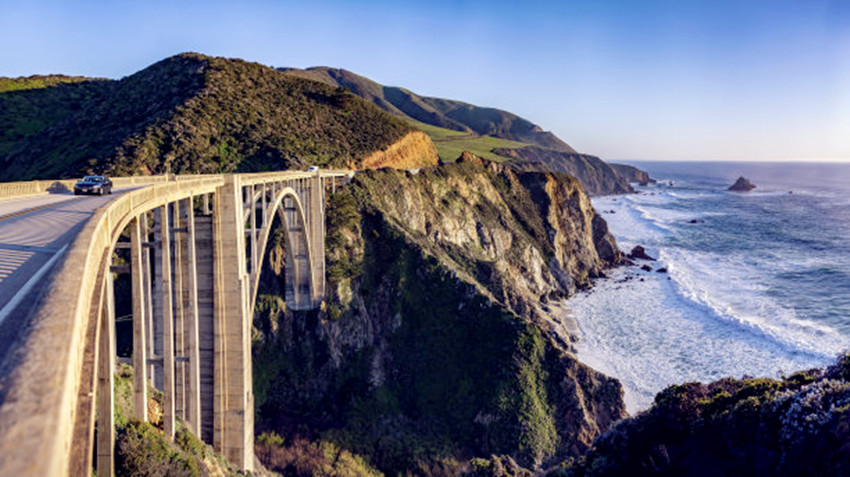 Thereby, the purpose of changing the traveling direction of the out-of-control vehicle is achieved, and the phenomenon that the vehicle rushes out of the road is avoided. Driving on a highway requires not only sophisticated driving skills, but also a strong safety guarantee for the
beam
guardrail. In China's economically developed areas, highways pass through villages and densely populated areas, and at the same time, there are many traffic routes to be reached. This will undoubtedly increase the height of highway embankments to varying degrees.
At the same time, it will increase the danger on both sides of the expressway. This is to solve this dangerous problem. The state has introduced the safety measures of the highway
beam
guardrail, except for the danger caused by the height of the embankment on both sides of the highway. In addition, the isolation belts and shoulders in the center of the expressway are also lower than the foreign ones. This requires us to install highway guardrails in order to avoid traffic accidents on expressways.